Not for Sale
Sculptor: Michael Kontraros
Painter: Chris Panagiotopoulos
Material: AVES, Green Stuff, super sculpey and more
Scale: 63 mm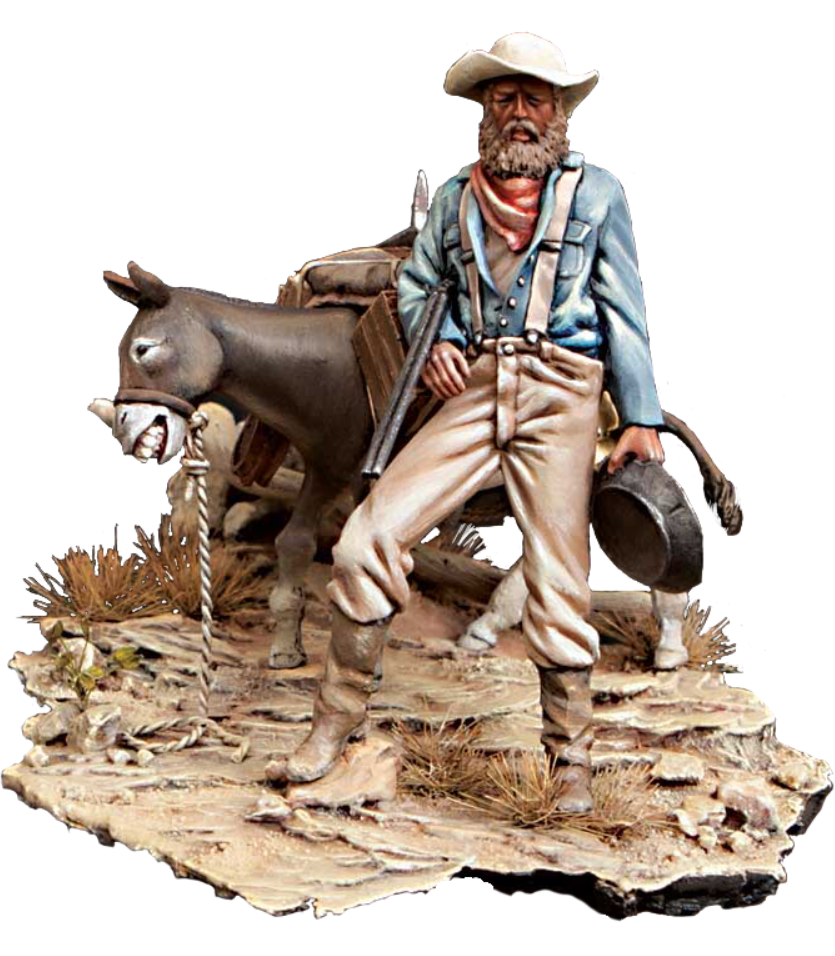 Description / Story
A gold rush or gold fever refers to the new discovery of gold, and with is comes a deluge of people seeking to become rich. 
Major gold rushes took place in the 19th century in Australia, New Zealand, Brazil, Canada, South Africa and the United States.
It is the American gold rushes that were immortalized in print and on the big screen - the novels of Jack London, and Charlie Chaplin's film The Gold Rush - made this practice famous throughout the world. 
And from here grew the iconic image of a lonely poor drifter with his donkey, traversing the harsh terrain of the wild west, looking for gold, riches and glory. 
The last "great gold rushes" was the Klondike Gold Rush in Canada's Yukon Territory (1896–99).  The main goldfield was along the south flank of the Klondike River near which helped open up the relatively new US possession of Alaska to exploration and settlement and promoted the discovery of other gold finds.