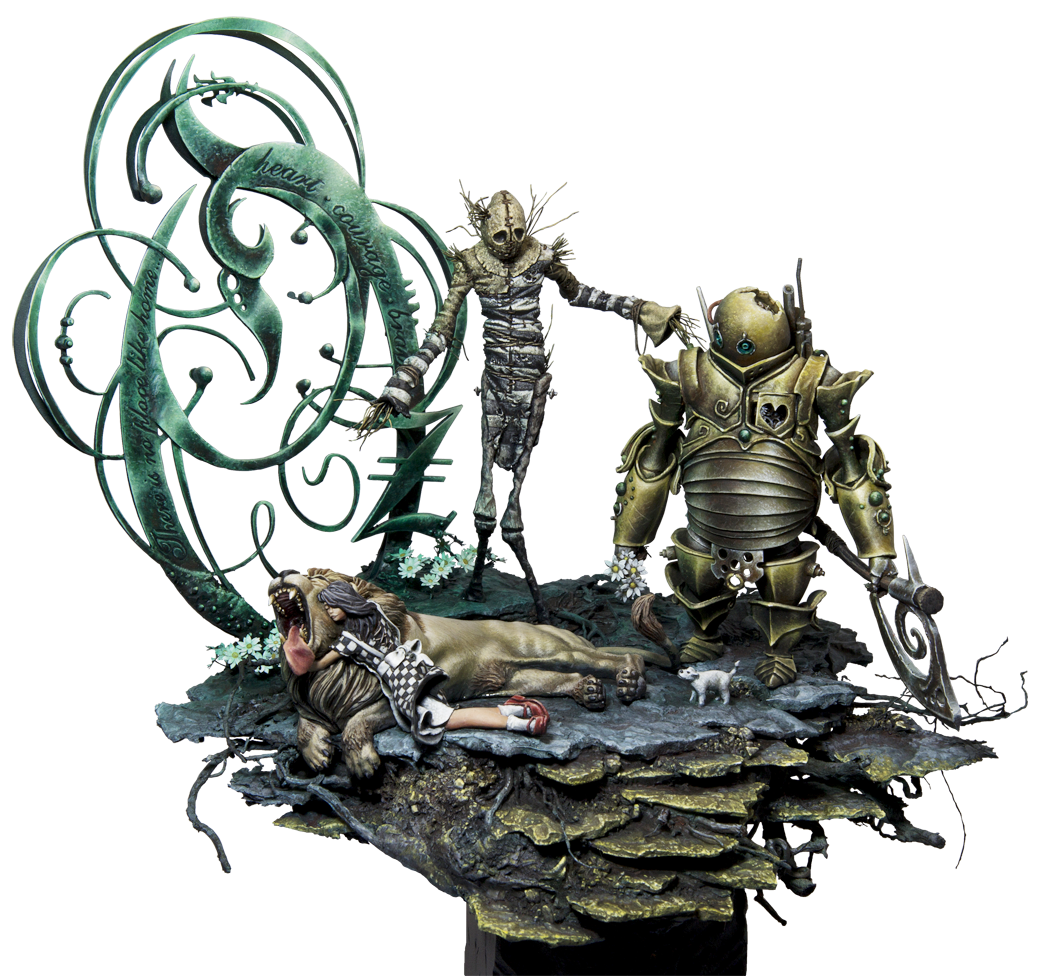 Description / Story
OZ - The Wizard of Oz is a fairytale that allows your imagination to run wild, offering unlimited potential in terms of design and ideas. It was a project that I wanted to do for a very long time.
The basic idea was that innocent, sweet, little Dorothy would be surrounded by friendly yet problematic creatures / monsters, and all together they would sit next to the "yellow brick road" like a problematic, yet functional family. The atmosphere that we wanted to portray was that of a dark fairytale, a horror movie but with cute monsters, something scary but gave the feeling of a strong family bond.
One of the most important parts of the composition is the title "OZ", which appears as part of the figure display, rather than just on the wooden base – the title it is as important as the characters themselves. In the fairytale "Oz" is the goal, the final destination, essentially it is a protagonist who is overshadowed by our four main characters - Dorothy, the Lion, the Scarecrow, and the Tinman.
On the title of "OZ" are also listed the desires of each character; a "Heart" for the Tinman, "Courage" for the Lion, a "Brain" for the Scarecrow and Dorothy's deepest yearning to go home "There is no place like home".
The material I used to complete the "OZ" sculpt were BeesPutty, Aves, plastic card and polyester putty.