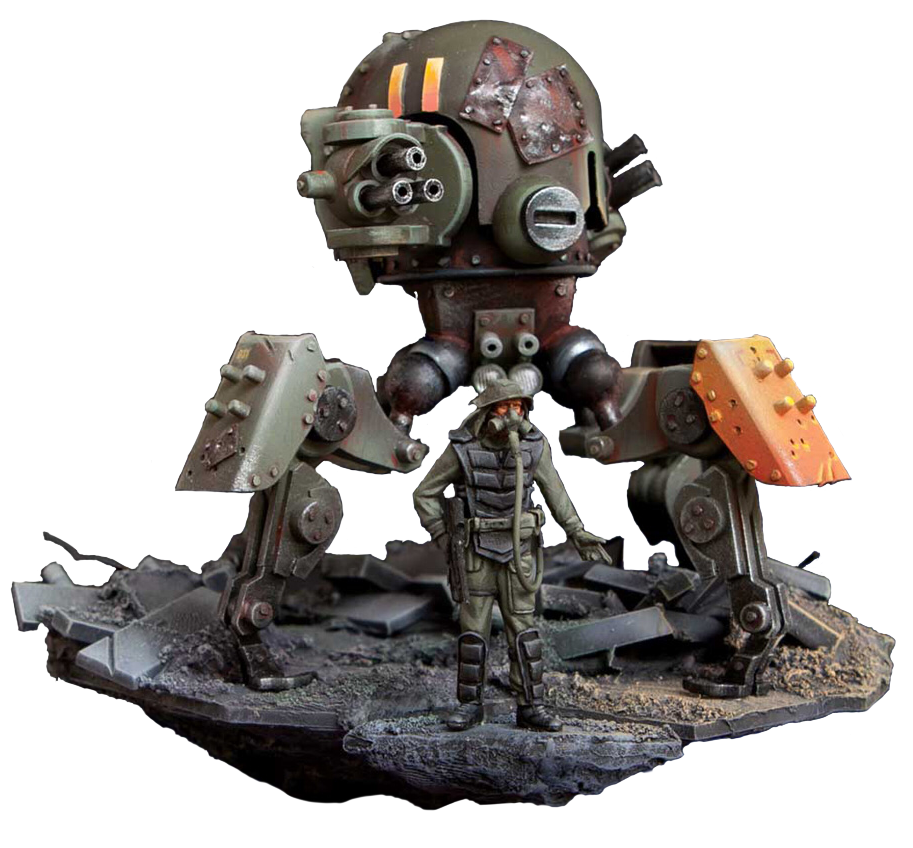 Description / Story
The world as we know it had come to an end when she was just an infant, falling into chaos and disarray. Abandoned as a child, Jane had learnt to fend for herself, survive on her instincts, fight and scrap to eat and drink.
This post-apocalyptic landscape had become her home, she would have to compete for every inch of freedom. 
Over the years she has hoarded and collected scrap pieces from abandoned vehicles, machines, and weapons. Things were getting out of hand, so she needed more protection than a poxy knife or measly gun. She needed a hunter killer at her side, a robot with murderous instincts that would execute her every command.  
And that is exactly what she built, after years of toiling she finally managed to create an unstoppable foe, a machine that would protect her and allow her to rule supreme over the little patch of land she called home. 
She became known, as "Robot Jane" and no one messed with her, unless they had a death wish.