Not for Sale
Sculptor: Michael Kontraros
Painter: Chris Panagiotou
Material: AVES, Green Stuff, super sculpey and more
Scale: 63 mm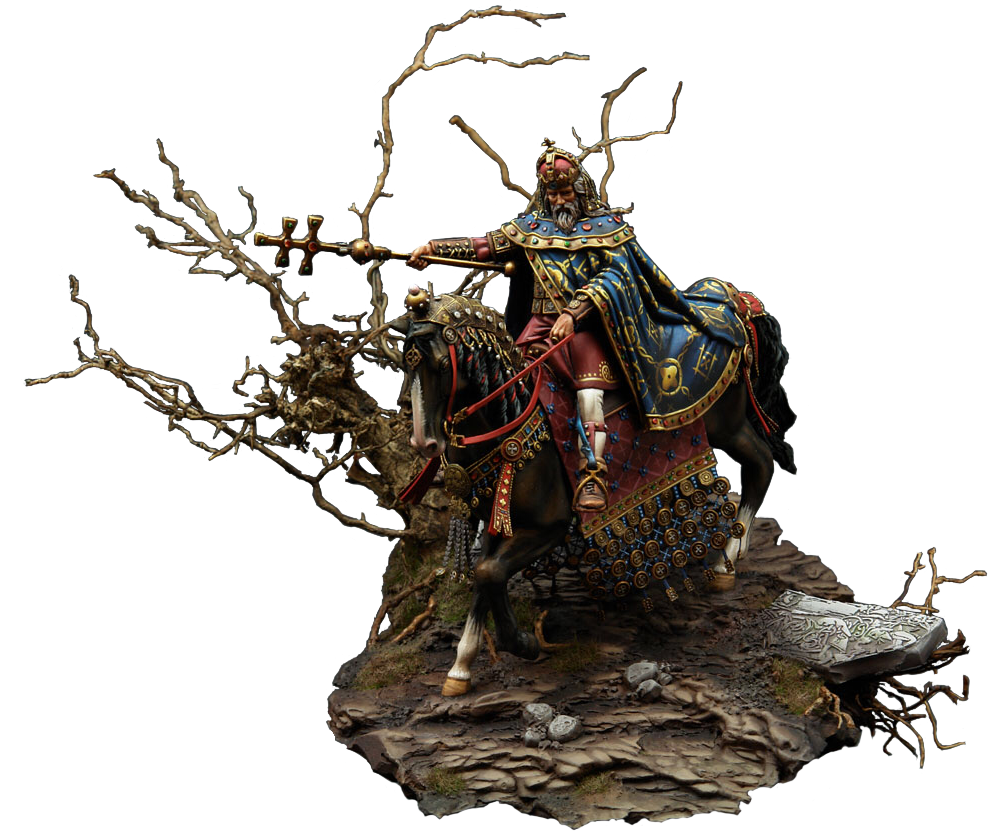 Description / Story
Known as King Saint Stephen; Szent István; Sanctus Stephanus; St Stephan of Hungary was the last Grand Prince of the Hungarians and the first King of Hungary. 
In order to retain his throne after succeeding his father in 997, Stephen had to quell opposition from pagan usurpers such as Koppány. After defeating his enemies, he was crowned on December 25th, 1000 with a crown sent by Pope Sylvester II.
After several wars St Stephan managed to unify the Carpathian Basin by defeating independent tribes and chieftains—including the Black Hungarians and his uncle, Gyula the Younger. 
St Stephan protected the independence of his kingdom and encouraged the spread of Christianity. Under his rule Hungary enjoyed a lasting period of peace and became the chosen route for pilgrims and merchants traveling between Western Europe, the Holy Land and Constantinople.
He was canonized by Pope Gregory VII, in 1083.
 
AWARDS
- BEST OF SHOW (round figure) Kulmbach,Germany  2015
- BEST OF MEDIEVAL MFCA Show, USA - 2015
- BEST OF HISTORICAL Athens Show, Greece - 2015
Photos by Stelios Demiraw (Mr Black Publications)